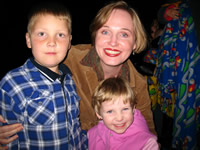 Some of you may have been wondering if Jerel would ever get around to updating this web site, well he has, as you can see. It's time for Christmas. We have been very busy over the past few months, especially in the few short weeks leading up to Thanksgiving.
So what has been happening? Jerel has been living at the Clay Studio at his school. The last "Wet" Clay day was the Tuesday before Thanksgiving and he had to have all of your Christmas presents done before then. He has been working hard not only in clay but in his other courses as well. He is doing very well in Drawing and Photography; he is even doing pretty good in his Economic History class. Jerel has completed his registration for the spring 2007 semester, and finals are a little over a week away.
Faythe is doing great in school he enjoys it immensely. He looks forward to playing with his buddy Riley every day.
Esperanza is busy with her ballet/tap dance class and preschool on Tuesdays and Thursdays. She had a little recital; we have posted pictures of it in the photo gallery.
Inez has been busy with her business and running all of us around. I don't know how she keeps up with it all. She is awesome.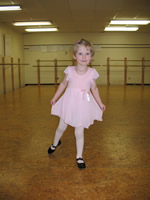 Anywhoo that is the short of what has been happening with us. We did get to go out an visit our family in California over Thanksgiving, while we were out there we celebrated Shirl and Bob Jensen's (Jerel's Mom's parents) Sixtieth wedding anniversary. We both have work obligations over the Christmas holiday that will be taking us up to Vancouver, WA for a little while, though we will be home in time for the start-up of spring semester the first week of January.