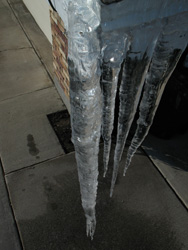 The much anticipated update to the site is here. These past couple of months have been extremely busy for Inez and myself. Our schedule has been pretty much study, eat, sleep, ad'nauseum. Not that we are complaining, we are both very happy to be in school. Inez has worked very hard this semester and I am very proud of the efforts she made. For me the semesters keep going by quicker and quicker, if I can get my schedule right, I have about three left. I will be working hard to build my portfolio this next year as in a year from now the applications for graduate school will be due.
Faythe and Esperanza have both done well in school this past semester. We both have enjoyed watching them grow.
Christmas is coming fast and is almost upon us. This year we decided that we needed to stay home for the holidays and work on our own family traditions.
Starting Thanksgiving night Inez brought out a cradle that she used for her dolls when she was a child and every night we write one thing we are greatful for on a strip of paper and place it in the cradle. These strips are to be the straw for Baby Jesus to lay in. I think is has been good for us to try and maintain focus on the reasons we celebrate Christmas and to be greatful for our blessings. And continuing with that theme I want to thank all of you who make sacrifices to help us obtain our goals. You people know who you are, and so do we. We really are greatful and appreciate the support we are given as we work toward our goals. The past two years we have spent here in Utah have been very good for our family. We have grown in ways that wouldn't have been possible anywhere else. And while I know there were quite a few people scratching their heads when I quit my job in Vancouver to move our family here and go back to school, and there were even more people scratching their heads when I began my studies in Art, I know it was the right thing for us to do, and we have received nothing but blessings for being willing to make those sacrifices. In the long run I think you all will be able to see that as well. In a way Inez and I have come full circle. When we were first dating all those years ago, and dreaming of the future, our plan was for me to join the Oregon Potters Association and live on the Oregon Coast in a small pottery, selling to people who drove by.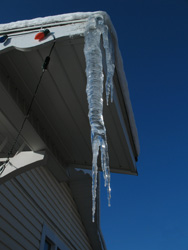 Now our plans are a bit more developed and my goals are higher, I want to teach Ceramics at the college level, but we are still working with art and creating, which is something I need to do very much. I fills a need in me to create and make things that will last. The beauty of ceramics is it's longevity, it's ability to stand the tests of time. A piece of pottery that I make could last 1000's of years (if it doesn't get knocked over). Since I was younger I have wanted to build things that will last.
Even if I never teach and go back into Network Administration it is so very important to me to study this and finish the goals I have set.
This move wasn't just about me, our children were in an environment that was not conducive to building a strong testimony in the gospel. Our children's testimonies have grown so much since we have moved here. Some people feel that life here in Utah is sheltered and that our kids will not know what it is like to grow up in the "real world" and while I may have felt that before, after living here I disagree with that sentiment. In the northwest our son was persecuted by his peers for belonging to the church, it was so bad that he would beg us to make him not go to church, no 3/4 year old child should have to face adversity like that. Now instead of trying to get him to lie/cheat/steal, his peers encourage him to be honest/upstanding/kind, he is not afraid to be a member of the church and looks forward to his baptism this next year.
Thanks for sticking with me through that rant. I hope you all have Great Christmas's, we are looking forward to having Grandpa Terry and Grandma Deb with us for christmas, I think this the first christmas we will have spent with them in many years. Speaking of those two I got an email from G-Ma Deb that was pretty funny you can see the link here. My response to that can be found here.
— Jerel