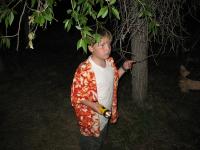 School starts for Faythe next week.  The rest of us start the week after that.  Where oh where has our summer gone.  I had so many things I was going to do, school projects to finish, rivers to fish, sites to camp at.  This summer was not a total loss though.  We spent our Monday nights at a park in Provo with some friends listening to live concerts sponsored by the Provo Arts Council.  They were pretty good, and the price was just right (free).  Those ended a couple of weeks ago and since then we have been doing B.Y.O.M. (bring your own meat) Barbecues.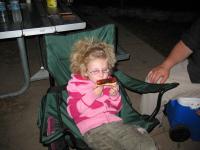 It has been great.  It has given us chance to try new recipes and enjoy our friends.  I've also been honing my Root Beer brewing skills, it is starting to taste rather good, I'm glad I paid attention to Jim Richardson while growing up, though I have tweaked his recipe quite a bit.  I am now ready to move into other soda flavors.
This past weekend we went camping with the Stearmans.  We went up to the Rock Cliff campground at Jordanelle Reservoir.  It was a quick camping trip, and we had allot of fun up there.  It seems we got home at just the right time too, the sky opened up Saturday night and we had quite the thunder storm move through the area.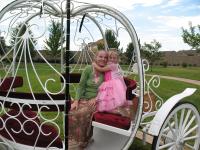 I have not been out fishing for almost a month now.  When the evenings roll around I am usually pretty tired from the days activities and not in much of a mood to go slogging through a river.  Maybe once it cools down a bit I will get out more, of course with school starting soon that is more of a "pipe dream".  Inez and I are both going full time, I am very excited I have less than a year left untill I am done.  While I love being in school I am really looking forward to completing my studies here.  It has not been easy especially with some of our more recent trials, but school is worth it.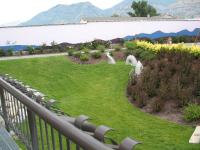 The school we are attending is now officially a University, it is now called Utah Valley University.
Last friday Inez took Esperanza to a princess festival, Ronza dressed up in her "Princess" clothes and got to go to a castle and learn princess manners, save a couple of princesses and dance in a royal ball.  Which is what Inez and Ronza had, a Royal Ball.  Faythe and I hung out while they were at the festival, packing the truck for our camping trip.